I don't know why, but installing Android x86 6.0 and 7.0 on VMWare ESXi is not quite simple as it should be.
The short story
1) Correctly make bootable disk
2) Install Android
3) Modify GRUB with "nomodeset xforcevesa" parameters to boot android
4) Fix parameters in GRUB after android loads
And the long story
First, download Android x86 6.0 ISO from official download page.



And don't forget to upload it on your datastore.
Create new virtual machine using custom configuration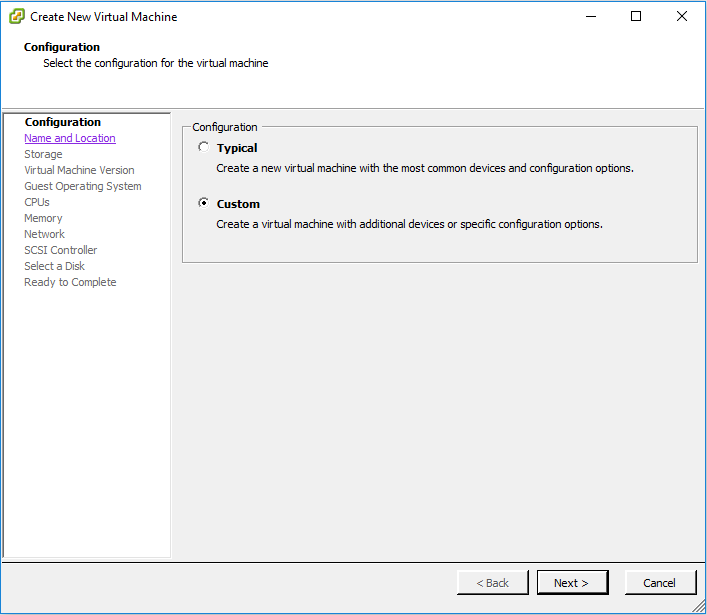 Name it as you want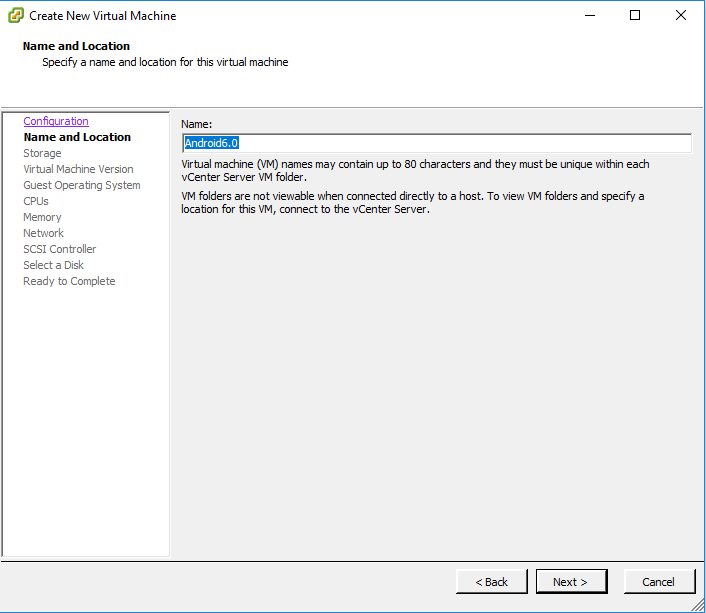 Select a desirable storage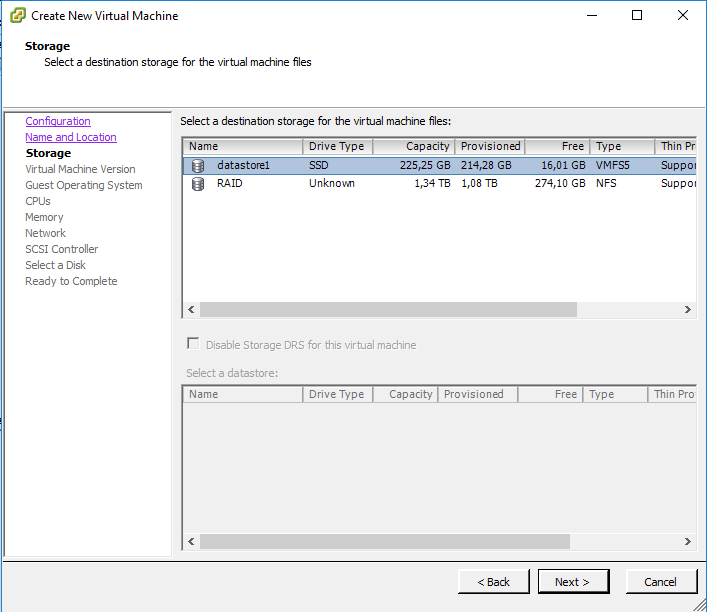 Choose virtual machine version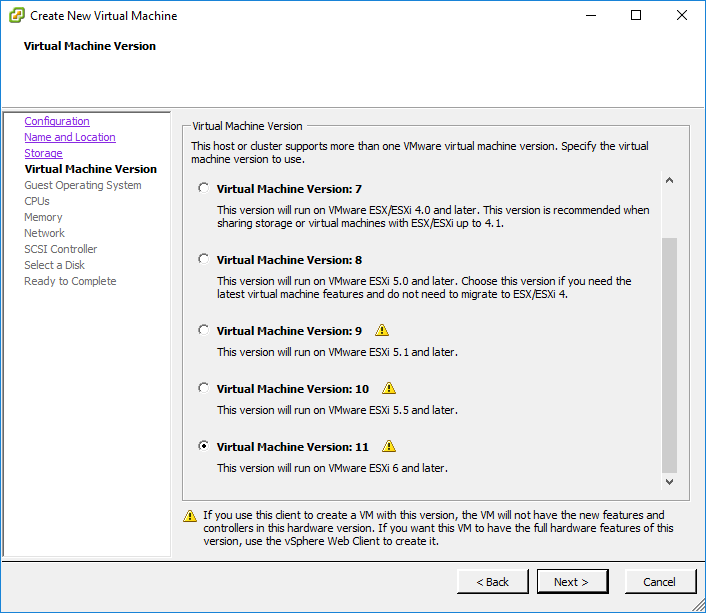 As a guest operating system specify "Other (32-bit)"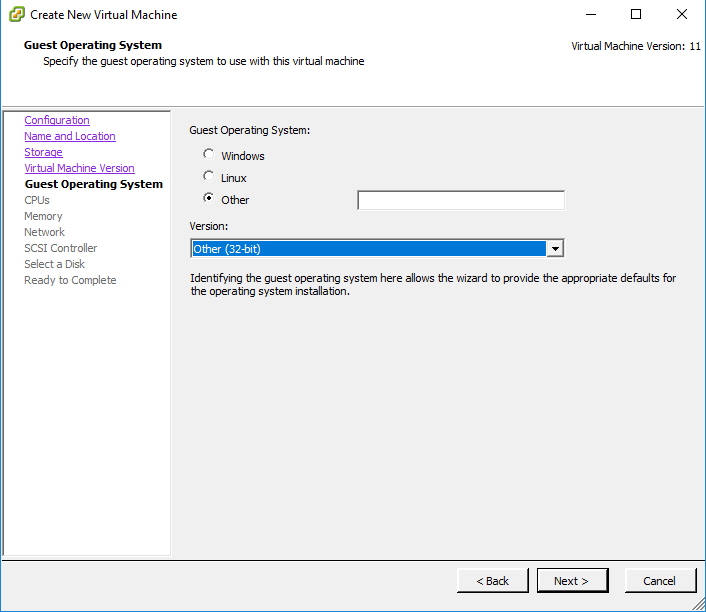 One CPU core should be enough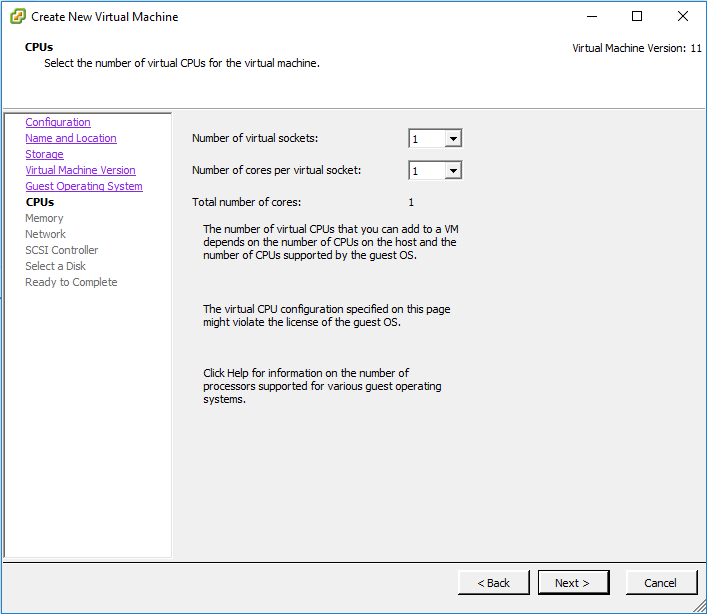 2GB of RAM is my preffred choise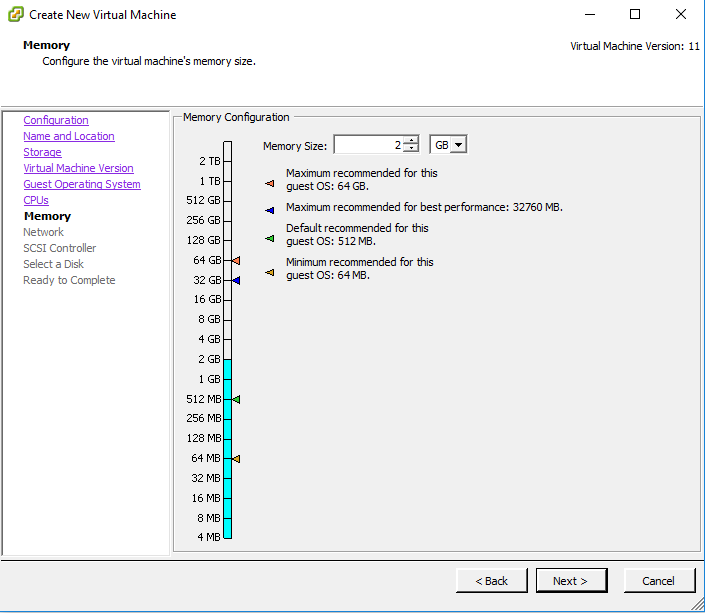 Leave Network tab by default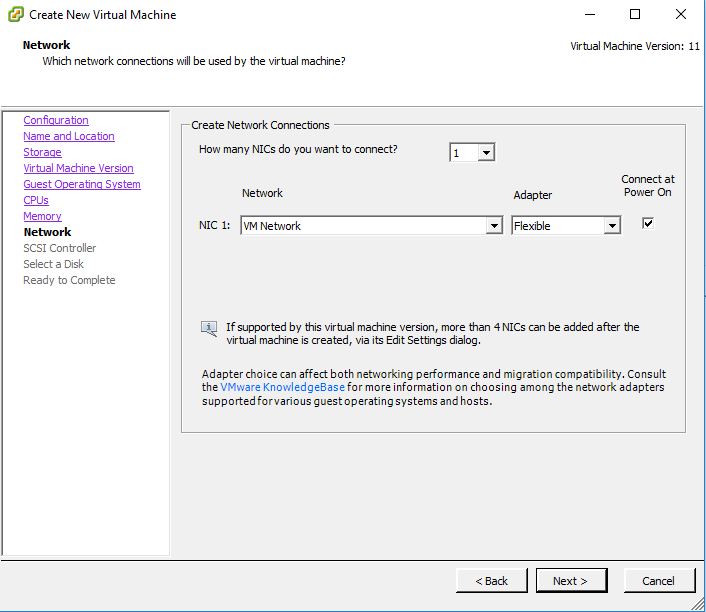 Leave SCSI controller tab by default too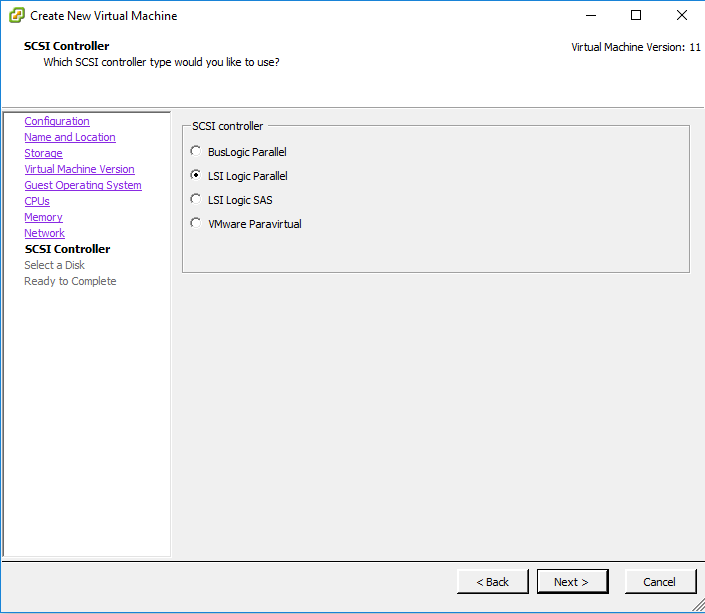 Create a new virtual disk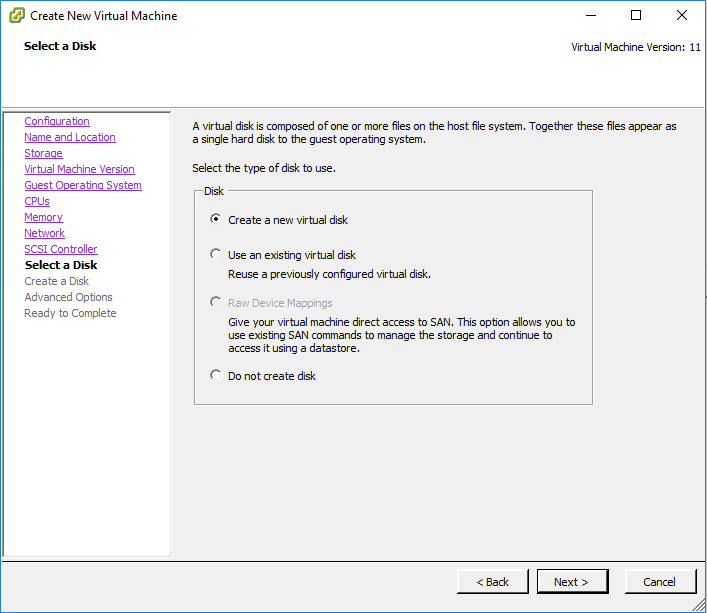 5GB is enough

Specify virtual device mode as IDE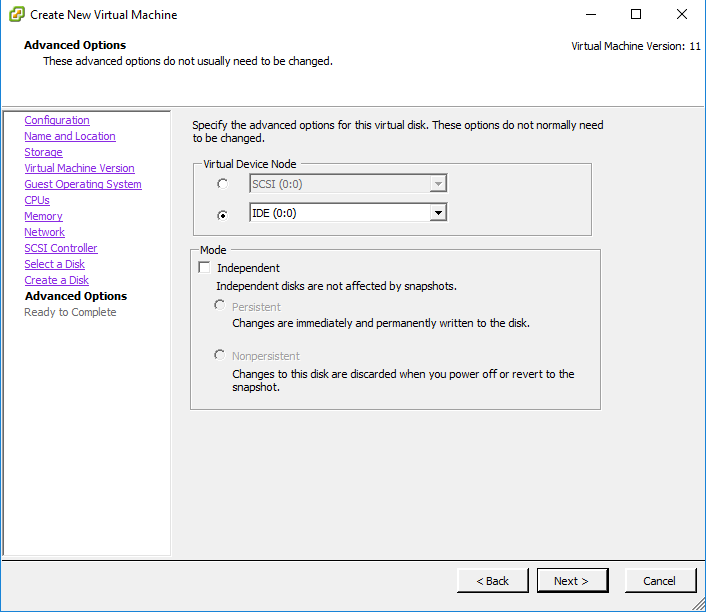 Check "Edit the virtual machine settings before completion" checkbox and click "Continue" button.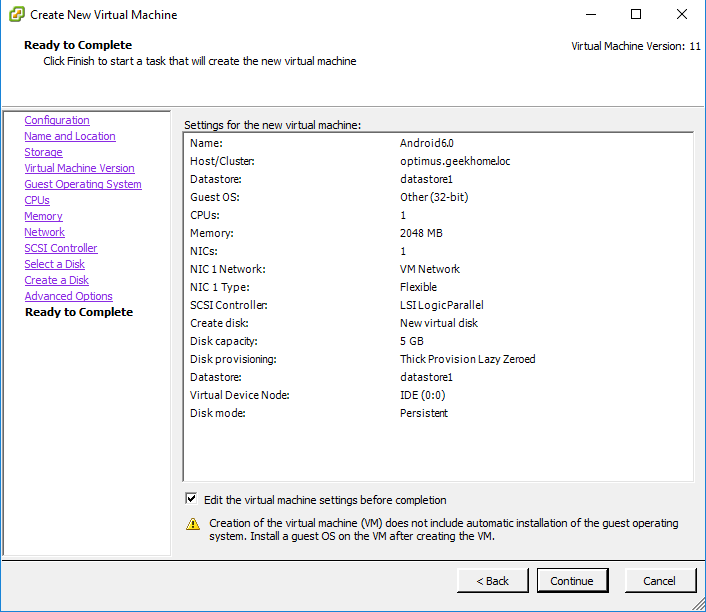 Edit virtual CD/DVD drive. Choose your Android x86 6.0 ISO as Datastore ISO File. Check "Connect at power on" checkbox.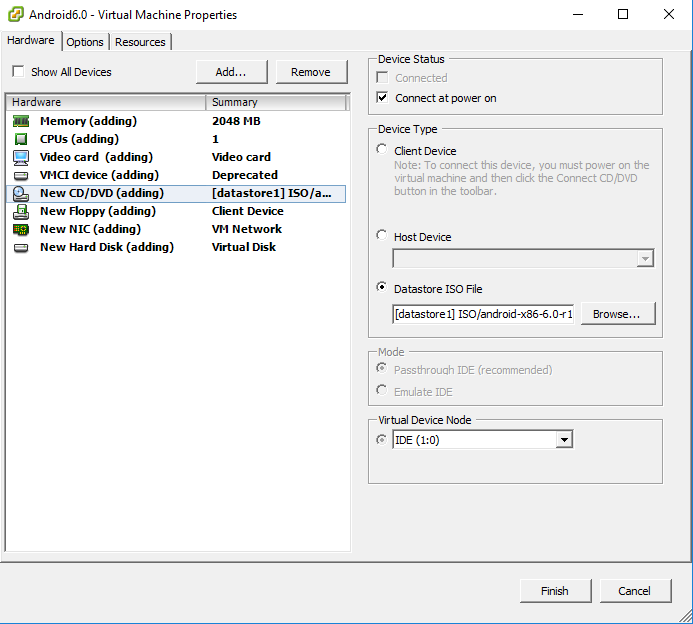 Start virtual machine and choose ordinary installation.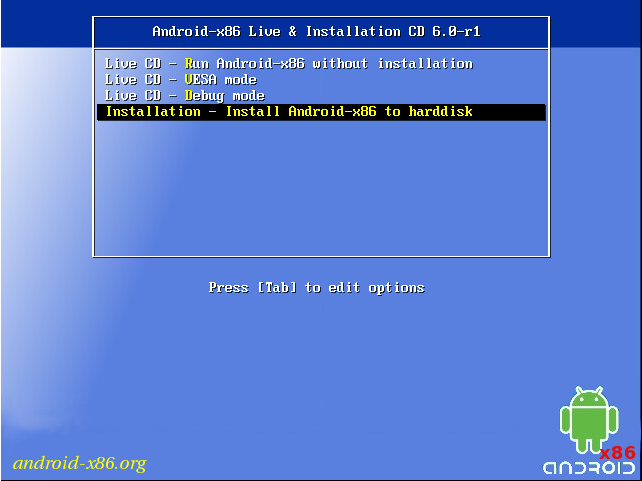 On the first screen choose "Create/Modify partition"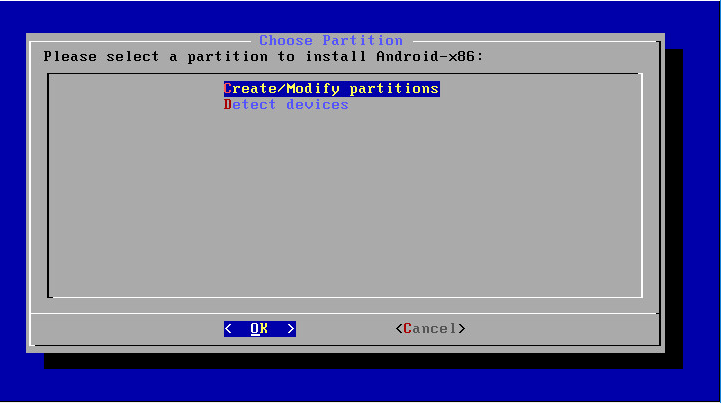 Don't use GPT for disk formatting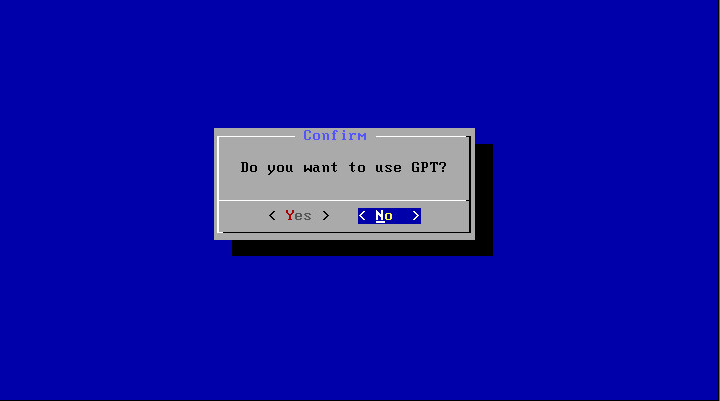 Create new disk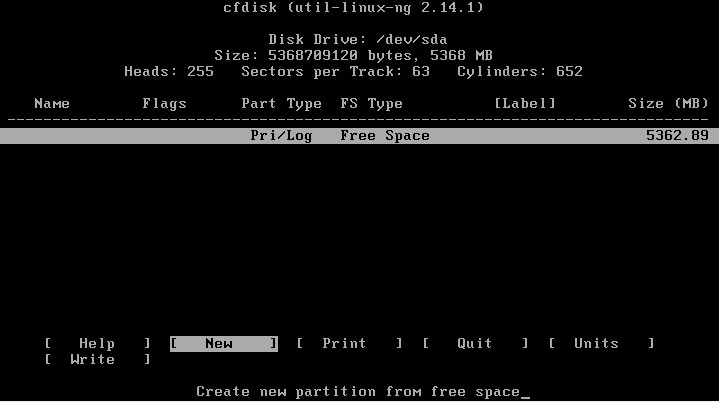 Make it primary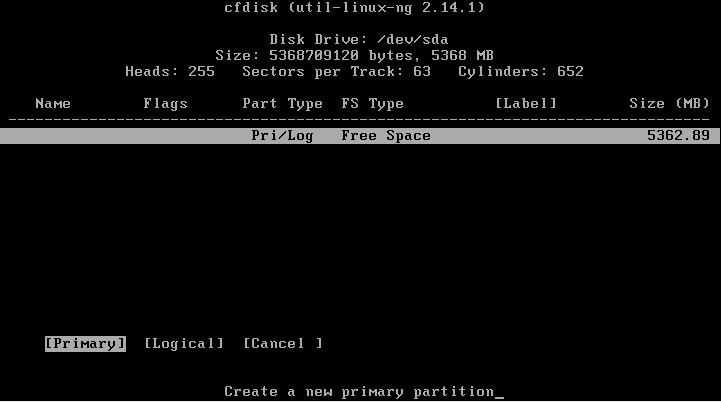 Leave a size by default(maximum)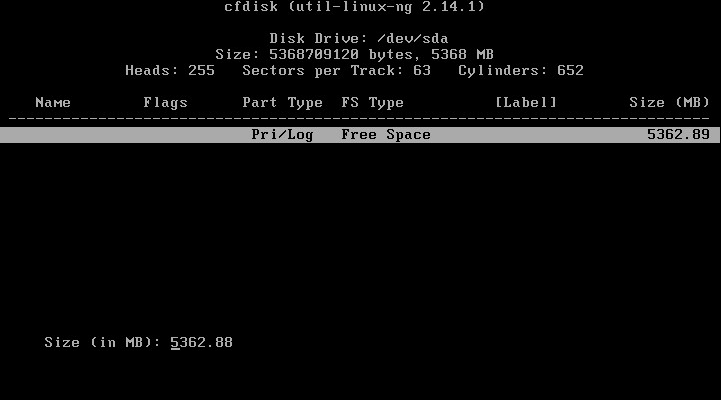 Make disk bootable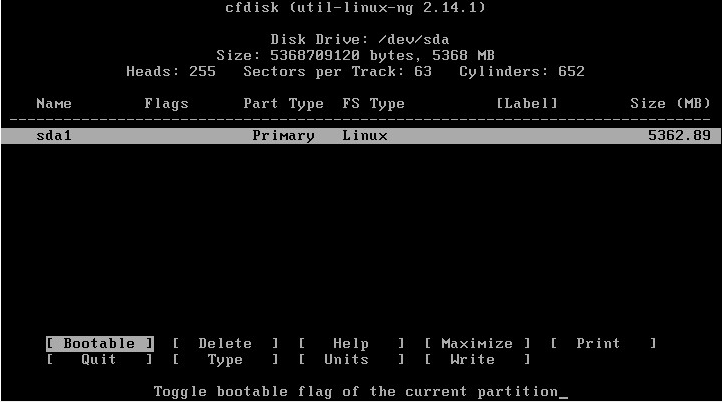 Then press "Quit"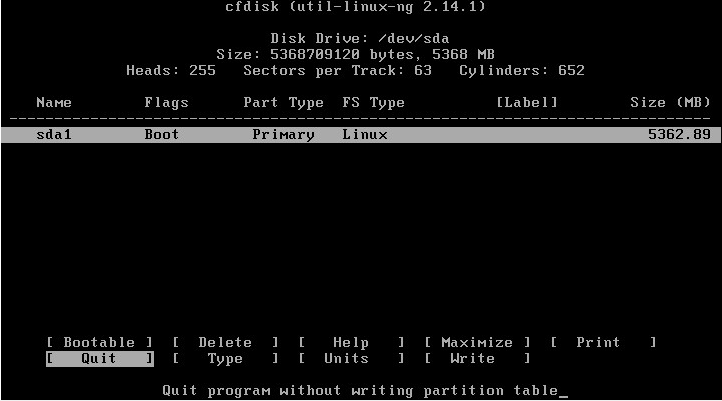 Choose newly created partition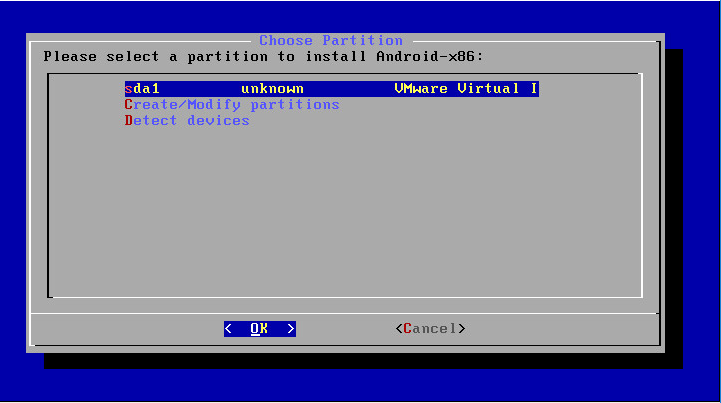 Format it in Ext4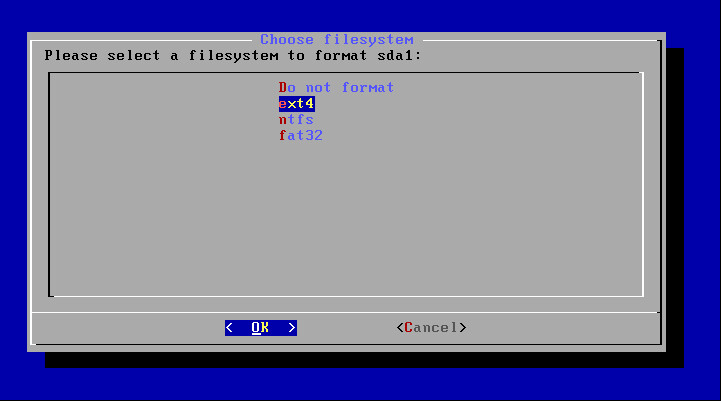 Confirm formatting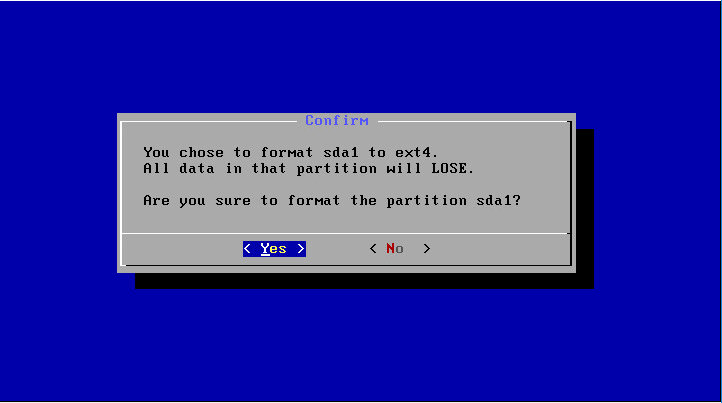 Install GRUB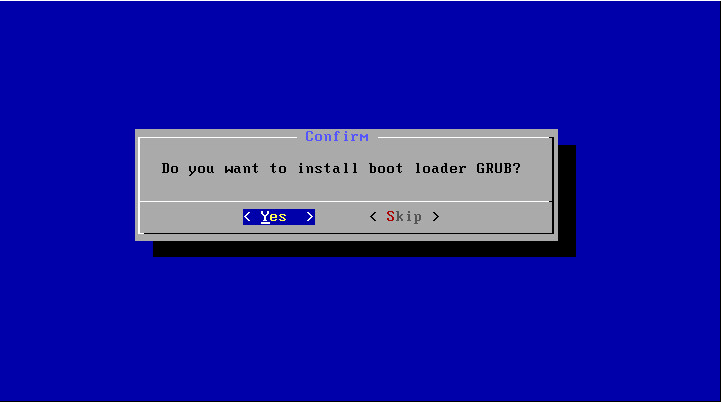 I prefer install /system directory as read-write, because it's a developing machine.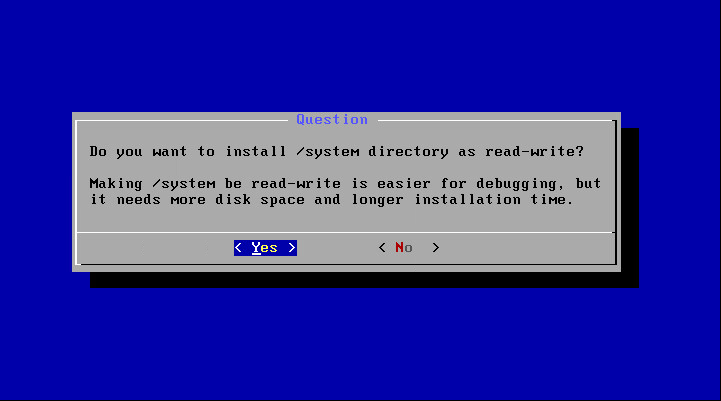 Wait for installation finish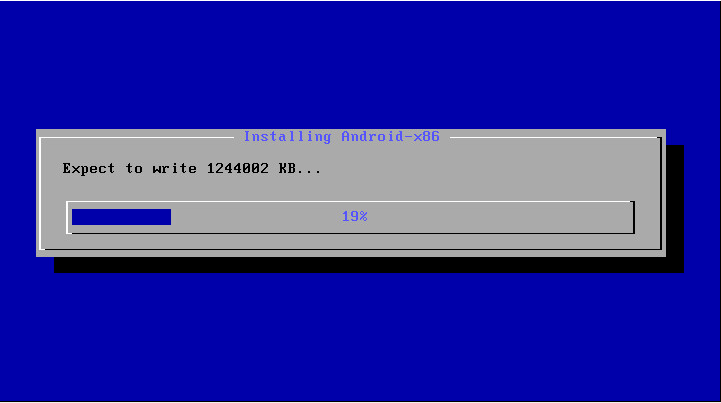 And reboot virtual machine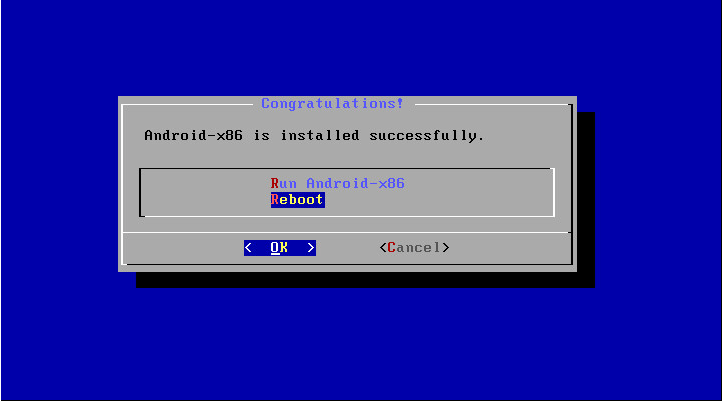 After rebooting, press "e" button on first menu option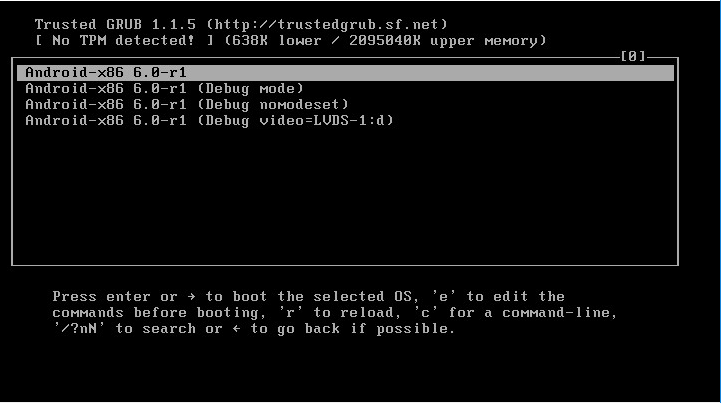 Press "e" again to edit first configuration line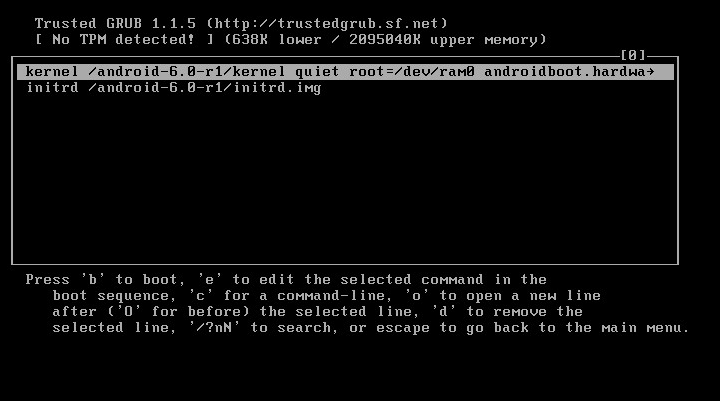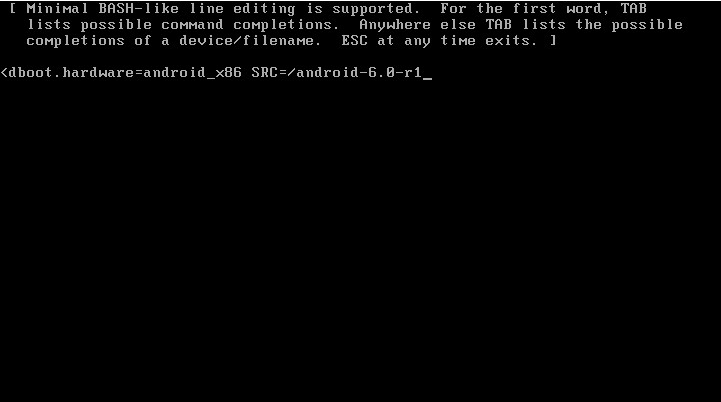 Move your cursor to "quiet" parameter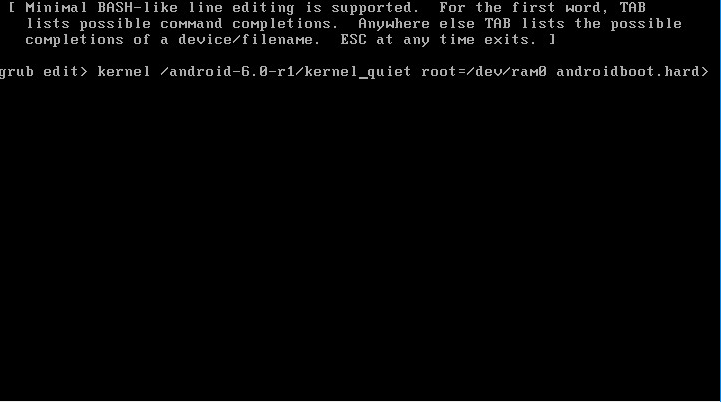 You may leave "quiet" parameter as is, but I prefer onscreen logs when system loads, so I delete it.
What you should really do is to place "nomodeset xforcevesa" parameters as showing on screenshot and press Enter.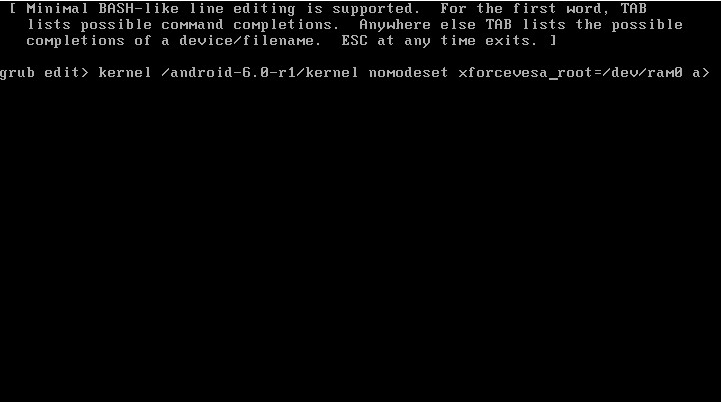 Press "b" button to boot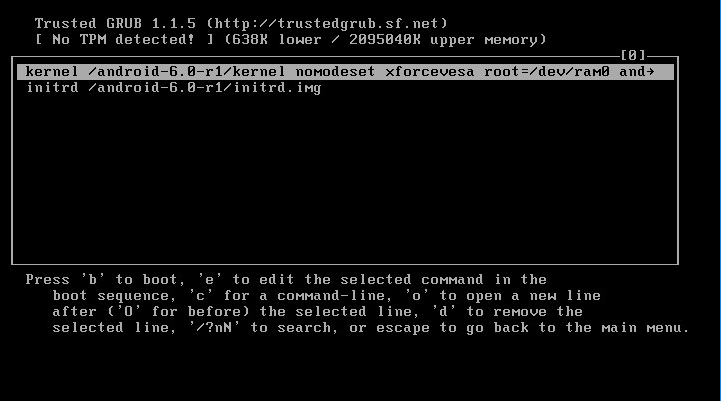 After that you will see Android loading screen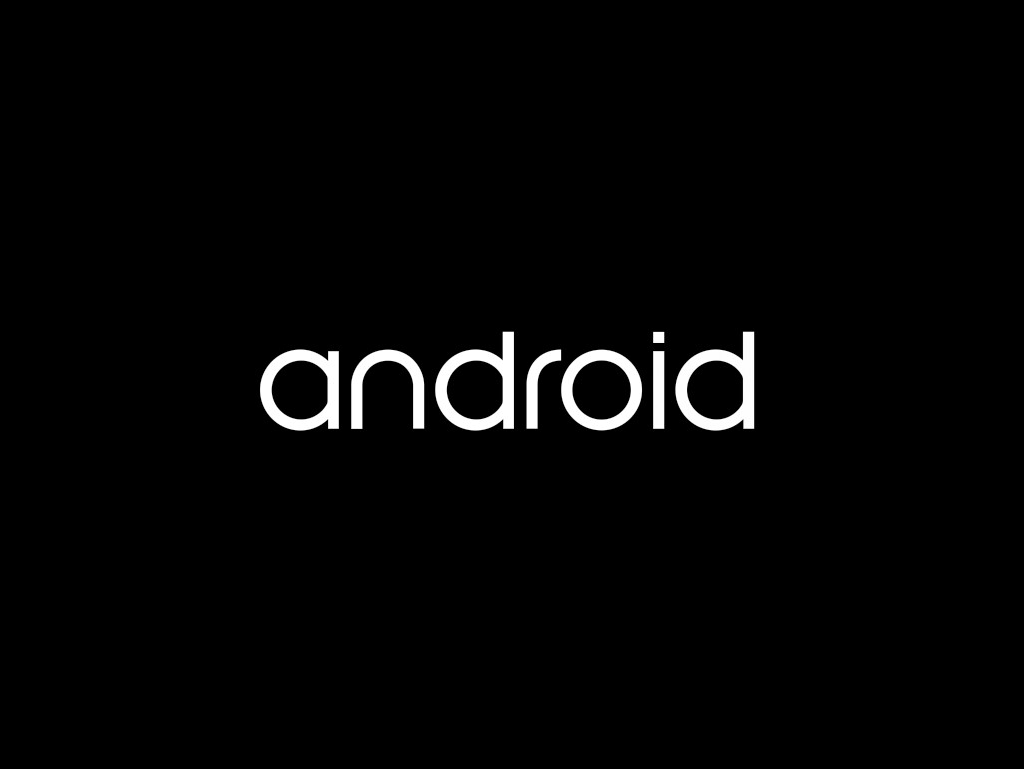 Android welcome settings are trivial and are the same as on any other phone or tablet, so I leave this section without detailed screenshots.

After Android loads press Alt+F1 to see Android command line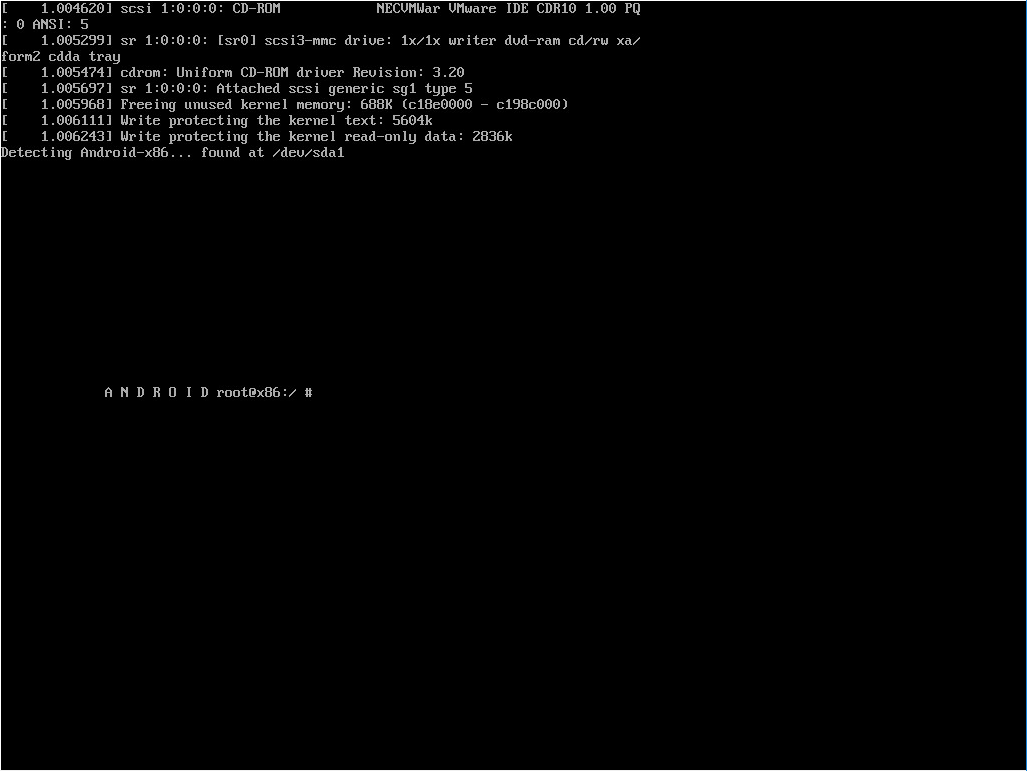 Now mount sda1 block device and change GRUB menu.
mkdir /mnt/sda
mount /dev/block/sda1 /mnt/sda
vi /mnt/sda/grub/menu.lst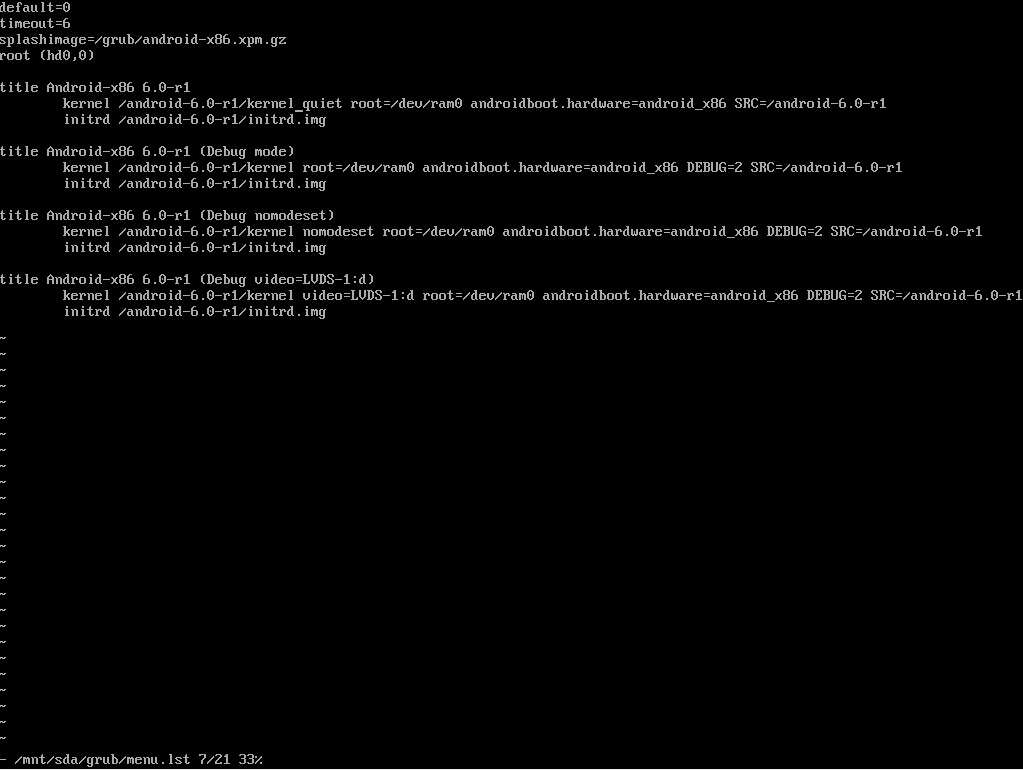 On vi press "i" to enable edit mode. Then add "nomodeset xforcevesa" parameters to first menu row.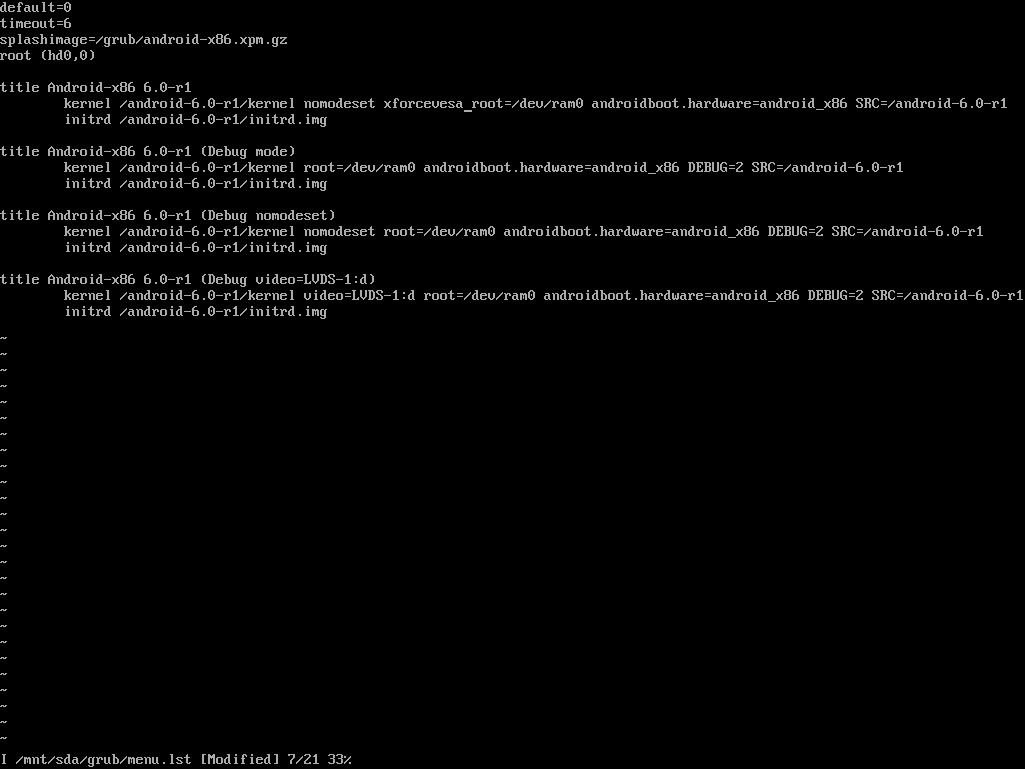 Press Esc to exit edit mode. Then type ":w" and press Enter to write changes and type ":q" and press Enter to quit.
That's all! Type "reboot" and press Enter on Android console to check that GRUB changed and Android loads.
---
To enable developer mode, go to Android settings menu -> About tablet. Hit "Build number" 7 times.
To disable device sleeping, go back to settings menu -> Developer options. Enable "Stay awake" option.
If you are want to use VM for developing, it will be usefull to enable "USB Debugging" option and disable "Verify apps over USB" option.
To find your Android IP address, go to Android console(Alt+F1) and use "ifconfig" command. To go back use Alt+F7.
---